Posted by

James

on November 16, 2017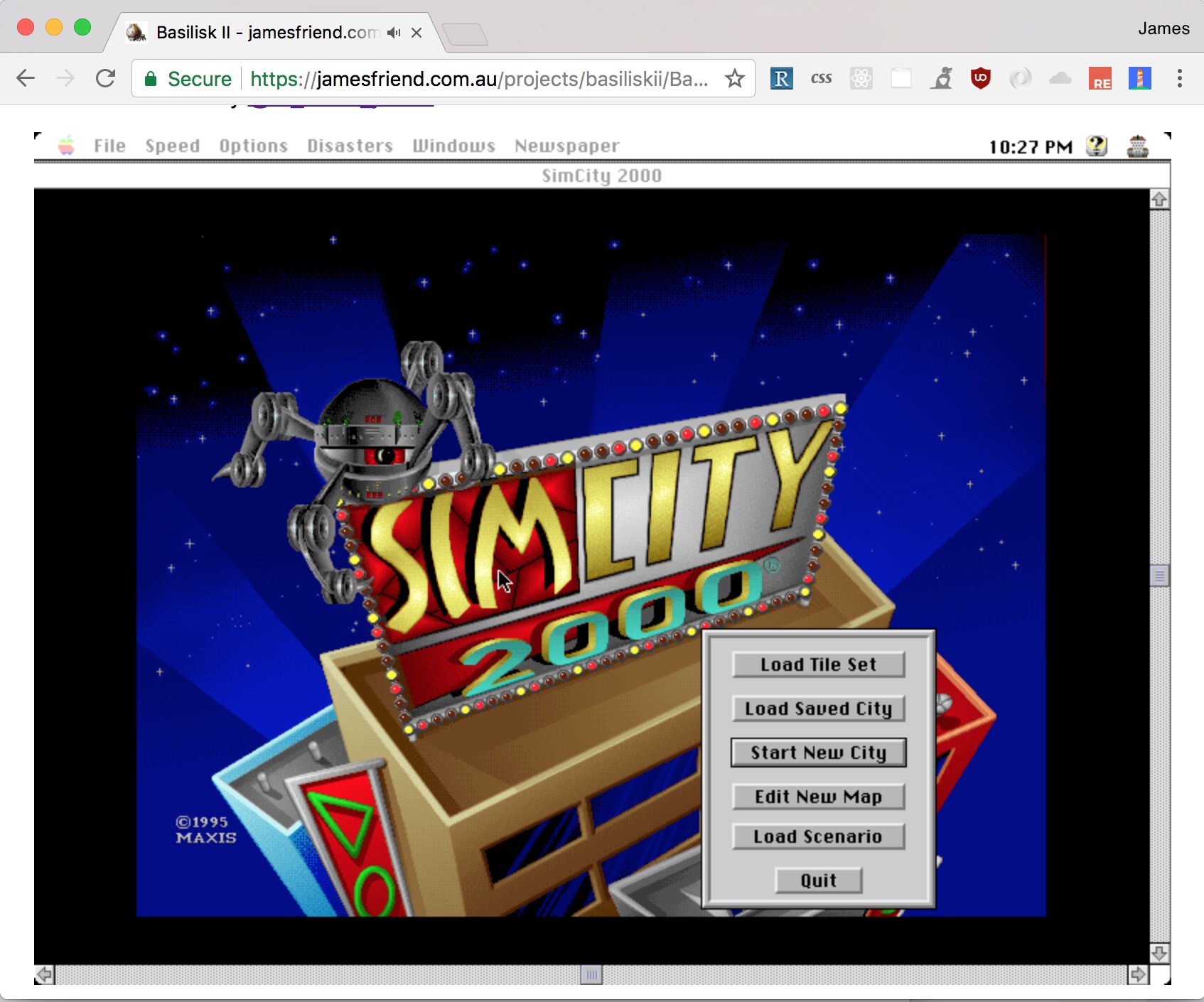 Basilisk II Classic Macintosh emulator in the browser. Try it out.
I recently ported the Basilisk II Classic Macintosh emulator to run in a web browser. I've been hoping to get it running for some time, and previously made an attempt back in 2013, before switching to focus on the PCE emulator. Since then browser technologies have advanced, and I've learned a lot more about emulation (in part by making a simulated computer of my own). The Basilisk II port is the culmination of both of these things. Anyway, let's get into the gory technical details of how it works.
Read more

about Porting the Basilisk II classic Macintosh emulator to the browser